Natasha Devon was appointed as the schools mental health champion. It turned out that the Department for Education plotted to get rid of her for being too forthright in her social media postings [@NatashaDevonMBE]
Below I have reblogged her blog from Sept 9 Natasha Devon blog Report [2] and below that is the Guardian article of the same date that details her treatment Guardian DfE emails show officials wanted to silence mental health tsar [1] 

Mental Heath is extremely important issue but is still surrounded by a taboo, although that is lessening. The mental health of children perhaps even more important, as children are still developing and patterns for life are being set down. Childrens mental health is perhaps also an indicator of the health of the society that the children are brought up. The way the government regards and treats mental health and the people who are vulnerable is a measure of that government. It appears that this government exposes its mental health policy as a public relations exercise.
Many victims and survivors of child sexual abuse are no strangers to the mental health problems brought on by being abused by those in positions of power over them.
Natasha Devon is one of the people with passion and morals to fight for those maybe less able to fight for themselves, through no fault of their own. Thankyou Natasha Devon
Natasha Devons Blog Report [2]

In July 2016 I was given what I now realise was the largely meaningless, tokenistic role of government 'Mental Health Champion'. Almost immediately the news was announced people began ringing and emailing me – People in real distress, people who had been campaigning for years to achieve a relatively simple change which would dramatically improve their mental health, or would have prevented the loss of a loved-one to suicide and people who wanted me to come and see the wonderful work they were doing in schools.
I also at this time sought to fill in the gaps in my own knowledge, since I took the role of Mental Health Champion seriously and had been told by the DfE it was an opportunity to 'influence policy'. At Self-Esteem Team we work with 12-18 year olds and, in collaboration with our four experts, we teach teenagers universally relevant skills for the promotion of good mental health. We might discuss specifically the four most common mental illnesses in under 21s: anxiety, depression, self-harm and eating disorders, but our remit doesn't tend to extend beyond this.
I was not, last summer, sufficiently well informed on mental health in children under the age of 12, psychosis, or the impact of bullying. I set about doing training with Mental Health First Aid England and consulting with the Anti Bullying Alliance as well as interviewing educational and paediatric psychologists to ensure I had a level of understanding which would allow me to 'influence policy' in the most productive way possible.
When the Department for Education unceremoniously chucked me in May, I felt that it wasn't just me who had been cast aside – It was all the people who had given up their time and expertise and who had shared their personal experiences with me. And it was a feeling I found difficult to live with. I had been compiling a report for DfE on 'best practice' in schools but, assuming they no longer wanted it, I changed the nature of the report to reflect all the aspects of policy, particularly within education, which I understood to be detrimental to pupil and teacher mental health and my recommendations for how this could be changed.
Last week, I submitted my report to Norman Lamb and to the Children and Young People's Mental Health Commission. I also gave the report to the excellent Cathy Newman at Channel 4, who prepared a package about its contents which aired during the news this evening and to the Guardian, who are publishing excerpts on their education pages tomorrow.
In order to make my report topical and newsworthy, I included a section which revealed the details of a Subject Access Request I'd conducted after leaving DfE. These are extracts, mostly from inter-departmental emails, which reveal not only the extent of their contempt for me, but (in my opinion) how the issue of mental health is being used more broadly within government as a PR exercise and vote-winner, as opposed to something which requires tangible and immediate action. Some details from the SAR are in this week's Times Educational Supplement, as well as in the Guardian's piece.
But I'm also determined that the 'Thick of It' management style at the DfE and the (hardly shocking) news that Tory politicians apparently don't have much of a moral compass doesn't detract from what needs to be done. So I have reproduced below the section of my report where I give my recommendations.
If you would like to see the report in full (all 20,000 words of it) which contains details of the experts I sought guidance from in order to arrive at these conclusions, leave your email address and details of the organisation you represent (if appropriate) in the comments section below. I also welcome any feedback you have.
Please share this blog far and wide and let's hope that something positive comes out of the whole murky experience of my dalliances with DfE.
Recommendations
PHSE (Personal Health and Social Education) made mandatory, given time within the curriculum, specially qualified teachers and an appropriate budget.
Ofsted use wellbeing criteria to analyse whether schools have found ways to meet children's basic emotional needs (as defined in the report), as well as providing tier 1 and 2 support (as defined in the report) for children struggling with their mental and emotional health.
However, new Ofsted wellbeing criteria should not be implemented until schools have been given appropriate resources, time and budget to implement these systems.
Ofsted stop counting incidents of bullying in schools records.
DfE research and implement ways to provide therapeutic and other interventions in schools for children in emotional distress who do not meet the criteria for CAMHS (and that is not 'peer mentoring').
Government research and release up-to-date, nationwide mental health statistics.
Government examine the impact of its education policy on pupil and teacher wellbeing objectively, using not only a range of independent experts but also randomly selected teachers and school staff from throughout the country, who work in both the state and independent sectors.
Equal number of teachers given Mental Health First Aid training as physical first aid, either in-school or as part of their teacher training if entering the profession.
A specially-appointed 'point of contact' in all schools for mental health in the same way as there is for safe guarding.
Government ring-fence remaining investment into young people's mental health to ensure Local Authorities do not spend it on other things.
NHS examine provide more extensive 'interim support' for children and young people waiting for a CAMHs appointment.
State schools given a budget to invest in supplementary support for their PSHE or wellbeing programmes, perhaps as part of the Local Transformation Plan initiative.
Independent enquiry into the impartiality of all government advisors.
DfE be honest on appointment of new Mental Health Champion i.e. admit that is merely a comms role and way to generate extra publicity for DfE initiatives, in order to manage public expectation.
More investment into Educational Psychology, which has been cut recently and is fundamental in understanding how to tailor interventions according to the unique needs of every child;
More importance placed on role of Teaching Assistants, who are key in providing pastoral care and often mediate the elements of school culture which are not conducive to good mental health e.g. larger class sizes and behavioural issues.
Find a way to quality assure School Counsellors e.g. all must belong to a regulating body.
All English school children to have access to a quality-assured school counsellor (as is the case in Wales and Northern Ireland).
CAMHS (Child and Adolescent Mental Health Services) follow up missed appointments with lots of appropriate reassurance and not allow young people to 'drop off the radar'.
CAMHS offices made more welcoming for children and young people and CAMHS workers trained specifically in how to deal with children and young people.
DfE emails show officials wanted to silence mental health tsar
Natasha Devon has obtained emails revealing education department worked against her because she criticised policy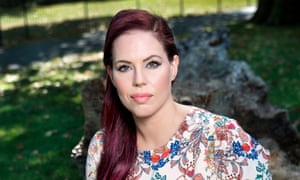 Devon, who was dropped from her role after she repeatedly argued that the government's own education policies were contributing to poor mental health among young people, said the DfE emails confirmed her fears that the department had been trying to silence her.
In March, two months before her role was axed, one DfE official wrote that although they wanted to avoid the appearance that the department was dropping her because of her criticism, "it cannot be feasible that she continues".